Bakery
Mountain Faith Mission operates a bakery that provides bread to many people in the Saut d'Eau area, and the entire central plateau region. This ministry allows Mountain Faith Mission to minister to people in the area by meeting their physical needs, as well as their spiritual needs.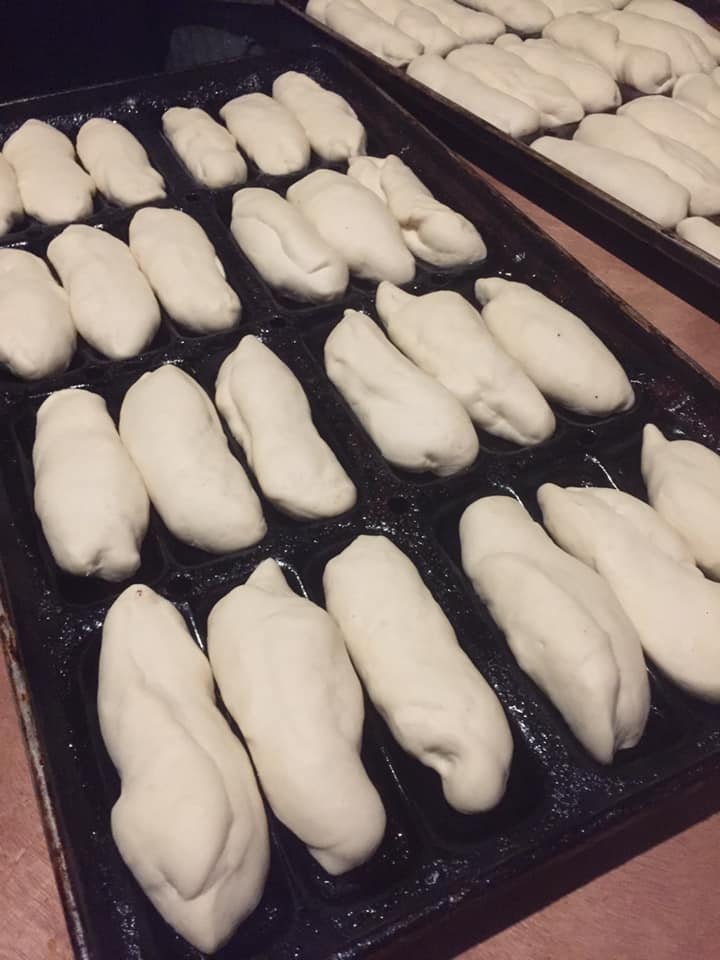 As of June, 2020, the bakery was providing bread to 33 families, three times a week. This is approximately 13 times a month. And the number of people receiving bread is around 165 each time. That's over 2100 people each month!
Jodalma, a young man who grew up in our children's home and now plays a vital role in its mission, sees that people in the area receive this bread. People who are elderly or disabled or the poorest of the poor receive this bread. 
When financial support allows, the bakery is also able to provide bread to students when school is in session. 
The bakery makes small buns about the size of hot dog buns. And also full size loaves of bread like you would find in American bakeries. 
As the mission focuses on meeting spiritual needs of Haitians in the central plateau region, we also are able to help meet some physical needs by the operations of the bakery. Donations made specifically to this ministry have allowed us to increase production of bread and serve more people who are in need. 
Multiple people help to  make the bakery possible. They faithfully serve Mountain Faith Mission, the Saut d'Eau community, and Jesus Christ as they bake and serve the bread each week. This ministry is impossible without Jodalma,  Madlene, and Yliana.