Here are some quick informational facts about Balumette!  
Coordinates:
18°51'27.19″N;  72° 6'24.75″W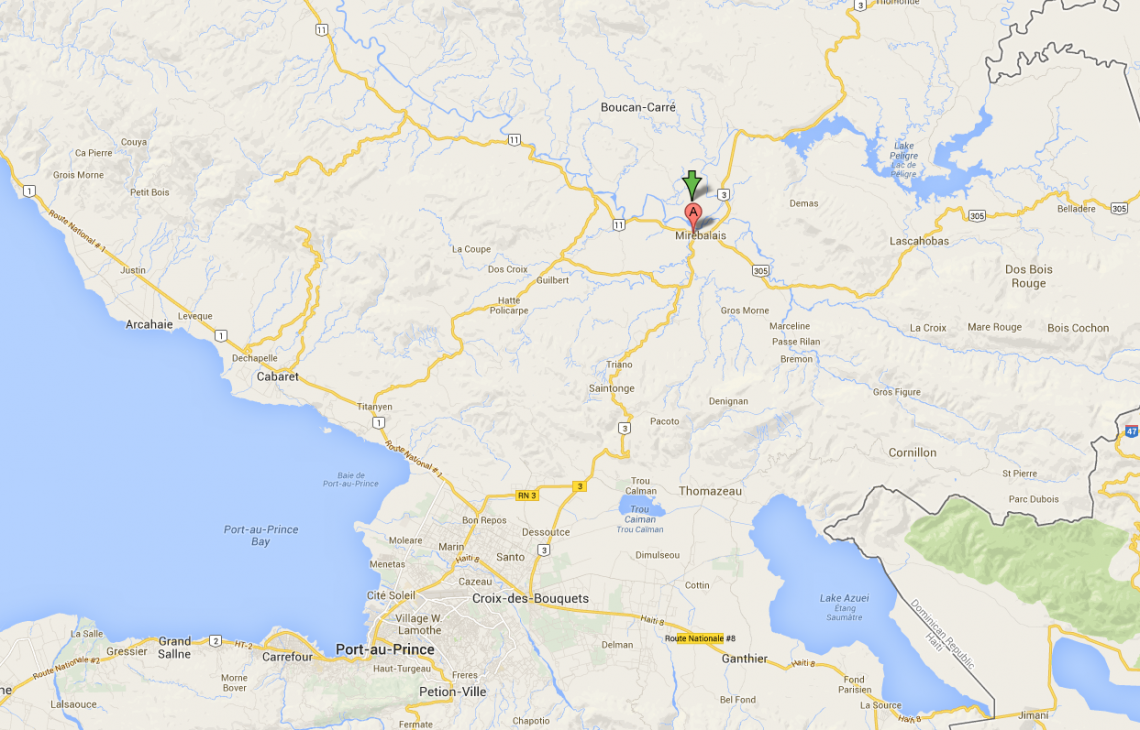 Distances:
Distance from MFM compound in Saut d'Eau to Balumette: 7.25 miles north east as the crow flies

Approx. 1.25 miles north of the Atibonite River and the town of Mirebalais (population: 9082)

Width of Artibonite River at dugout canoe crossing: 110 yards
Elevation:
Elevation of Saut d;Eau: 1130 Ft,

Elevation of Balumette: 470 Ft.

Difference in elevation between Sautd'Eau and Balumette:660 Ft.
Elevation at Artibonite River: 355 Ft.

Difference in elevation between Balumette and Artibonite River: 115 Ft.
Church Size:
Approx: 30' Wide and 40' Long